Hey there Epic Dreamers! Welcome to the first post in my how-to-grow-as-a-writer-themed series. On the last Thursday of every month, I'll be writing on how to grow as a writer. If you are new to writing these post will be perfect for you to learn how to strengthen your writing skills. If you have been writing for awhile, these posts will be a great way to expand your knowledge and challenge yourself. And if you are a pro at writing, well, go ahead and leave because I have nothing to teach you oh wise one.
If you have no idea what I'm talking about and are wondering why I'm doing these themed posts, read The Theme For 2019.
The first topic I chose for these posts is a bit obvious. It's probably the first thing you would think of if you where coming up with ways to grow your writing skills. But I still thought they were worth mentioning because they will lay a foundation for the other things I'll mention later on in the year that have helped me grow as a writer. This is the cement slab on which all your writer dreams will come true, so don't skip it!
They all fall into one category: learning from the best. How does an artist learn to draw? By copying other artists. How does a composer learn to write music? First by learning songs that others have written. We learn from the wisdom of others who've gone before us. If we want to be better writers, then we need to find someone who is better than us and learn from them.
Since most of us don't just have a writer sitting around outside our front window, sipping on some tea and writing dramatic prose in a leather-bound notebook while waiting for us to ask for their sagely wisdom, I've compiled some other ways to learn from the best. 😉
1. Read Books on Writing
Again, this is a no brainer–most of you have probably read some books on writing–but it doesn't hurt to be reminded (and if you've never read a single writing book, well it doesn't hurt to be told to either 😛 ).
Books are a great way to get into the mind of fellow authors, and learn from those who have already gone through the process of writing a book so you'll know what to expect through your own writer's journey.
Here are some books to get you started.
Story: Substance, Structure, Style, and the Principles of Screenwriting by Robert McKee (Don't be put off by the word "screenwriting." This books is excellent for learning the technical side of storytelling. The things he discusses is just as applicable to novelists as it is to screenwriters.)
Getting Into Character: Seven Secrets a Novelist Can Learn from Actors by Brandilyn Collins
The Writer's Journey by Christopher Vogler
2. Conferences/retreats/classes
I may be a bit of a hypocrite for mentioning this since I've never attended any conferences or writing classes myself, but I've heard from others about how beneficially they can be so I didn't want to leave them out.
Writer's conferences, retreats, or classes aren't just a good way to learn about the craft, but a great opportunity to meet fellow writers. Chances are, you're the only one in your neighborhood or group of friends who is into this nerdy writing thing. Going to a write's conference means (I bet you'll never guess) there'll be other writers around. It's a great time to learn from others who are starting out, make friends with others make up worlds out of thin air, and finally have someone who gets why you can't get into the latest book that everyone is talking about because the author did the unforgivable and described the main character by having her look into the mirror.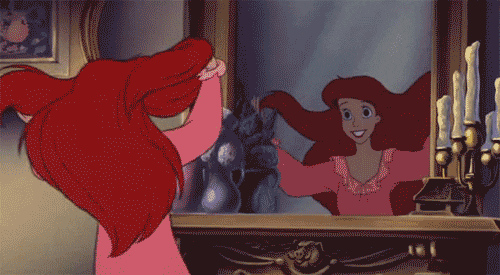 I would love to do one of these, but they can be a bit costly, which is why the next item is on the list…
3. Listen to podcasts
If they're aren't any conferences being held nearby and you can't take of work to go to one, and classes aren't in your budget (I hear you…."I'm an aspiring author for crying out loud! Do I look like I have money?), then hope of learning the secrets of writing isn't lost. You can learn from the best in while wrapped in a fuzzy blanket and sipping on some hot chocolate (or while you're doing mundane tasks at work like I do).

I listen to Writing Excuses  all the time. The podcast was started by Brandon Sanderson (all you fantasy nerds like me just rushed to click the link) and hosted by him, Dan Wells, Howard Taylor, and Mary Robinette Kowal. They frequently have guest on the show as well.
I love this podcast because they cover so many topics. Everything from world building, to character arcs, to query letters, to self publishing…the list goes on and on. I feel like I could never exhaust their archives no matter how much I listen to them.
The other great thing is that they are only 15 minutes long (sometimes 20 😛 ) so no matter how busy you are, you can always squeeze in 15 minutes even if it's just on the drive home from work.
Hopefully my little list inspired you to take a step in improving your writing. Whether you've been doing this for a few years or just started yesterday, we all need to continue learning about the craft.
So, what's your favorite way to brush up those writing skills? Books, classes, podcasts? Let me know in the comments!