It would be much easier to tame a wolf pup if I didn't have my little brother with me. Finn trudged beside me, bundled in caribou-skin coat, tan round face nearly hidden by the fur trimming the hood around his face.
My own hood was down even though the chilled air turned my bare ears to ice. Step one in taming a wild animal was to keep a keen eye on your surrounds, and I didn't want my hood to block my view.
I pushed my mitten-covered hand into my pocket to make sure the dry meat I was going to feed the pup was still there. I didn't want my brother to know, but I was feeling a little nervous. I may have read Taming Wild Things from cover to cover at least fifty times and knew the steps for taming all the animals listed by heart, but I had never actually tamed an animal before.
"Don't you think we should get one of the older ones to help us?" Finn asked. He meant our older brothers and sisters, Bennjim, Sennori, Minnsy, and Ivinn.
"That would ruin everything," I said.
"It would ruin everything if a wolf bit your hand off and you couldn't knit anymore."
"That, actually, wouldn't ruin anything," I said, blowing out a sigh that fogged the frigid air in front of me. I wasn't good at knitting or needle work like Sennori, our eldest sister. She was so talented, that the trader that came in the spring would take the beautifully designed scarves and blankets she knit and sell them to villages miles away. After he brought her thirty-five silvers from her in payment for the things he sold for her, she was known to the village as Sennori, Silver Needle.
And everyone seemed to forget my name. I was just Sennori's sister.
Then Bennjim, our eldest brother, killed the fierce white bear that roamed the mountains and brought terror to the village with a single roar.
He became Bennjim the Bear Slayer. And I became Bennjim's sister.
The twins, Minnsy and Ivinn were known for their skill of music. Minnsy had a voice more beautiful than any in the village and Ivinn's played his lute so well that it brought tears to people's eyes.
They were the Twins of Golden Melodies. I was the twins' sister.
The only thing I was good at was being braver than Finn, which wasn't very hard. He was only eight, three years younger than me, and mam said he worried as much as an old man. Which is why I couldn't believe he wanted to come with me when he caught me sneaking off to tame a wolf pup.
"You smell like cheese," I told him, catching a whiff as a gust of icy air blew around my uncovered head. Finn believed in that superstitious nonsense about cheese being a lucky food that warded off bad luck and was constantly slipping some into his pocket.
I hoped the smell didn't make the wrong animal come to us and ruin my chances of finding a wolf pup. Today was the day I became Enna, the Wolf Tamer.
"I think we are being watched," Finn said, ignoring what I said.
I rolled my eyes. "You always think that."
"I'm always right."
"Like that one spring when you thought there was a bear in the blueberry bush and it turned out to be Bennjim hiding in the bushes to scare us?"
"That was when I was a kid," Finn sulked.
"What about the beginning of this winter when we were at the market with mam and you said someone was watching us. It was just the vender's toddler under the table."
Finn frowned down at his snowshoes, seeming to concentrate harder on each step. "Who cares who it was? I was still right. Someone was watching us. My neck prickles every time, and it is prickling now."
"So, what is watching us this time?" I teased. "A fluffy rabbit? An old woman with steaming hot tea?"
"You're not funny."
Before I could tell him that I was actually quite hilarious, something came flying towards me. I thought that Finn threw a snowball at me from the glimpse of something white, about the size of my hand.
Whatever it was came whizzing back from behind me, nearly hitting my shoulder. It didn't fall to the ground, as a snowball should, but hovered in the air right above my head.
It blinked.
"Enna?" Finn squeaked. "What is that?"
I was trying to determine that very thing. The creature before me was no bigger than a bird, and had wings like one too, but that was where the resemblance ended. Instead of feathers, it was covered in white, fluffy fur. Unlike a bird, it had four legs, each ending in small claws peeking out from its fur. It had a tail that swished back and forth like an excited puppy's. Its ears were hardly bigger than blueberries and were shaped a bit like a doe's. Right above its fuzzy ears sprouted delicate, silver horns, twisting in twin spirals the size of my pinkies.
"It's a dragon," I breathed, scarcely able to say the words.
The dragon seemed to understand, doing a kind of hop in the air and making a series of sounds that reminded me of the yipping of playing foxes.
"Dragons are bigger," Finn said in a confused, yet awed voice.
"Not snow dragons. The largest ones are only as big as a man's hand," I said, remembering the words from our village's only book on dragons. I had read it a dozen times, like every other book in our dusty book shop. I ran through the facts it listed about snow dragons and realized that it had, unfortunately, left out the ones about how to tame a snow dragon. Taming Wild Things didn't have anything about taming dragons either, so it looked like I was on my own.
I held my hand out.
"Don't do that!" Finn yelled. "It will bite you."
His voice startled the dragon, who took off flying towards a cluster of trees.
"You scared him!" I tried to hurry after the dragon, but hurry wasn't a pace you can go in in snowshoes and I ended up falling, mittened hands sinking deep into the snow.
"You can't run in snowshoes," Finn said, unhelpfully.
"This was the most exciting thing that has ever happened to us," I huffed, struggling to pull my arms from the snow, "and you ruined it."
"You were going to get bit," he insisted.
"I was not!" I yanked my arms from the snow. One of my hands came up without a mitten. I rolled over and collapsed on the snow. "We'll never find it now."
A yipping sound made me sit up. A little, white puff ball was diving into the hole my arm made in the snow.
"It came back!" I crawled to peer into the hole and nearly got my head smacked as the dragon came whizzing out with my mitten captured in its mouth. "It got my mitten for me," I said, delighted. I reached to take it, but the little dragon darted away, letting out an excited yip.
"It stole your mitten," Finn said, sounding horrified.
"It can have it," I said. "It's Minnsy's old mitten and it is too big for me anyway."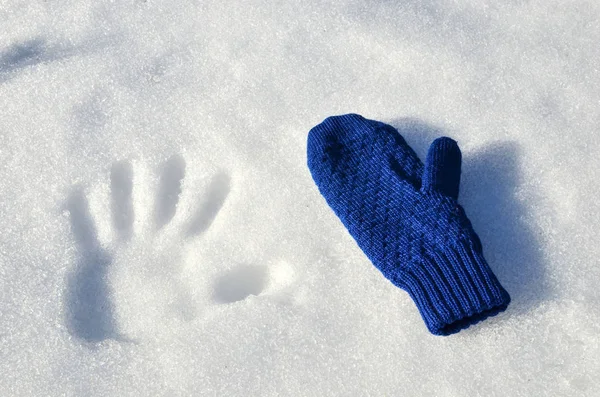 But I knew mam would be angry if I lost it, so I made another attempt to snatch my mitten from its pin-sized teeth. The dragon darted out of the way again and I nearly fell face first into the snow.
Finn, who was standing behind the fluffy dragon, tried to sneak up on it and capture it between his hands (which was quite brave for someone who is as scared of everything as he is). The dragon made a chortling sound and flew out of Finn's reach.
I thought it might disappear again, but it came to hover in front of my face, huge silver eyes blinking at me.
"I think she is playing with us," I said, grinning.
"How do you know it's a girl?" Finn squinted at the dragon.
"Silver eyes are girls. Blue are boys," I said. "Haven't you read any of the dragon book?"
Finn didn't answer because he was too busy toddling on his snowshoes towards the dragon who bobbed playfully in the air.
I grinned and joined him.
Finn and I did our best to get the mitten back from the cheeky little dragon. Our snow shoes slowed us down, but the dragon always came back for us if she got too far ahead. Soon, we had gone back down the mountain, and I had forgotten all about taming a wolf pup.
"I am going to keep her," I said, reaching my bare hand into my pocket. Instead of Enna the Wolf Tamer, I would be Enna, the Dragon Tamer. That title was much more impressive.
"How are we going to keep her?" Finn asked, "She is too fast to catch."
"Watch," I said. I pulled out the dry meat intended for the wolf pup I was going to tame and waved it in the air. The dragon's eyes widened and, with a happy squeal, she dove toward it. My glove fell at my feet as the dragon traded it for the meat.
"Thank you," I said, scooping my mitten up and pulling it over my icy hand.
The dragon landed softly on the snow and used her two front talons to hold the meat to her mouth. Her small teeth worked at the tough meat, but she didn't seem to be able to break into it.
Frustrated, she dropped it on the snow and tried to shred it with her claws. When that didn't work, her silver eyes turned up to meet mine and she let out a disgusted yip.
I laughed. "That's what I think of it too."
She looked back at the dried hunk of meat in front of her and a stream of light came from her opened mouth.
Not light. Fire.
I hopped back and watched as the dragon made more tiny bursts of flame appear until the dried meat was black and the flame sizzled out by from the snow.
"I guess that made her mad," Finn said.
I stared helplessly at the burned meat and ball of white fluff that was my only chance at standing out from my brothers and sisters.
"Here," Finn pulled something out from his caribou coat pocket and knelt down to offer it to the dragon.
I was surprised that he wasn't afraid of the dragon after its display of fire, even if its flames were only as big as a candle's. Even I was wary of sticking my hand next to its mouth like that, just in case it decided to char my fingers for giving it an insufficient meal.
"Dragons like meat," I said, seeing what Finn was offering. Cheese.
She took the cheese in her tiny claws, took a dainty sniff, then nibbled. She made a humming sound in the back of her throat, which I guessed meant she liked it because she stuffed the rest of it in her mouth.
"She likes it." Finn looked up at me, delight playing all over his round face.
"Let me try," I said, eager to win the dragon's favor. Finn let me have a piece of cheese and I offered it to her.
We took turns feeding her until Finn ran out of cheese.
The dragon must have still wanted more because she fluttered to my shoulder and perched there, large silver eyes blinking at me.
The dragon licked her mouth and nuzzled her face against my cheek. It was as soft as the baby chicks we had running around our yard every spring.
"You've just made me Enna, the Dragon Tamer," I told her.
"I just made you a dragon tamer," Finn corrected. He paused, face scrunched in thought. "Actually, I'm a dragon tamer too."
I pursed my chapped lips for a moment, wondering if letting him share in my accomplishment would mean I was back to just being "so and so's sister."
"More like Finn the Cheese Hoarder," I snort.
"You're not funny."
"I'm absolutely hilarious," I said, and the dragon rubbed itself against my neck and made a purring sound. "See, she thinks so too."
Finn shook his head in mock annoyance, then began clomping towards the village, snow shoes crunching on the snow. "Come on," he called, his voice strung with anticipation. "We have to tell everyone that we are dragon tamers now."
Never in all my daydreams about winning a title for myself did I end up sharing a name with Finn. But I never would have thought that Finn's pocketed cheese would be useful, especially for taming a dragon.
"Slow down, Finn, the Dragon Tamer," I called after him.
"I bet I can beat you to the house." He laughed and made his voice deep and important, "Enna, the Dragon Tamer."
Want fun writing videos delivered to you every quarter? Join my newsletter!