Hi Epic Dreamers!
This is kind of a part 3 to the last two posts I wrote, but I didn't want to call it "Attaching Self-Worth to Achievements part 3" because we aren't talking about worth or achievements. Instead, I'll be sharing the steps that helped me to take a step back from this idea that I was only as worthy as the things I achieved.
This post will make sense even if you haven't read the previous two, but if you would like to read the posts leading up to this one, here are the links.
In these previous posts, I share how attaching my self-worth to my accomplishments caused a tremendous amount of difficulty for me to do the things I love (mainly writing stories).  I also explained how this damaging belief that I was only worth what I accomplished came from my family and the way I was treated as a child.
Because I don't want to leave you all on a sad note, today I'm going to wrap up these series of posts by sharing some things that are helping me heal.
It is my hope that they will be a guide to helping you to move past any damaging beliefs so you can become a more authentic version of yourself.
Recognizing who and what caused the damaging habit/belief
For me, the deeply engrained belief that my worth was attached to checklist of achievement came from being raised by narcissistic parents who were incapable of seeing me as anything more than an extension of themselves instead of an individual with separate wants and desires from their own.
I was given the message that I was only "loved" when I did something that helped them in some way. I wasn't love because of who I was– their daughter–I was "loved" (given displays of affection) because of what I gave them (an ego boost or tasks I did for them).
It isn't until you've recognized the reason for the belief that you can do something about it.
Gather information
If your self-sabotaging belief came from childhood (which most, if not all, do) then it is helpful to spend some time learning about what exactly it was that you went through, rather than simply knowing your childhood was rough or that something just didn't feel right between you and your parents or siblings.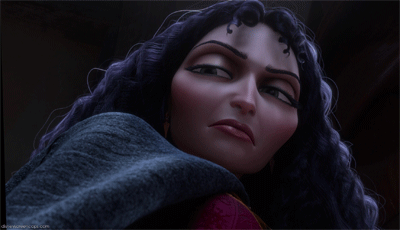 I've spent the last year or so learning about narcissistic traits, affects of being raised by a narcissist , CPTSD, dissociation, and other topics like those.
I'm not going to say much else on this topic, because I think it would be better to let the experts do the talking. 😉
These are the YouTube channels I've found most helpful in learning about these topics. If you've been in a relationship with a narcissist, had an emotionally-abusive parent, or any kind of toxic or abusive relationship, I highly recommend spending some time with these wonderful, insightful people.
Limiting contact with toxic people
If you realize that a person or group of people are at the root of your damaging belief, then it might be time to put some space between you and them.
I'm not saying that the moment you realize your friend/dad/grandma treats you in a way that is toxic that you should unfriend them on Facebook, block their number, and refuse to speak to them if you happen to bump into each other. But I am saying that, for me, learning to put emotional and physical distance between me and the people who were at the root of my self-sabotaging belief was the only way for me to begin healing.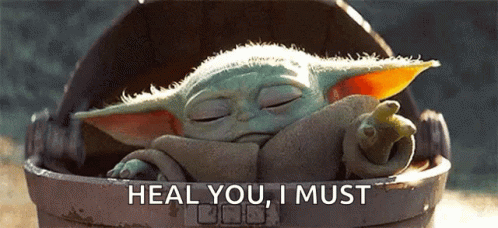 This may not be the case for you. You may be able to talk to the person who unknowingly caused you heartache and make changes in the relationship so that it can continue without compromising your well-being.
Sadly, this is not the case in my situation. I had to learn the hard way that there wasn't any reconciling the relationship, and found that keeping my distance was the healthiest thing I could do.
The reason for this isn't to be mean or spiteful. It is to protect the progress you've made. It is difficult–maybe even impossible–to grow and heal if you keep subjecting yourself to the very thing that made you broken in the first place.
Putting distance will look different for everyone. It could mean going to events with the person, but not sharing anything personal with them. It could mean only speaking to the person over the phone, where it is easier to make a get away if they begin to speak to you in a manner that isn't healthy.
I'm not saying that once you put some distance between them and you that magically everything will fall into place and all you unhealthy beliefs/thinking patterns will go away. It is like this quote from Daring Greatly by Brene Brown, "Shame started as a two-person experience, but as I got older I learned how to do shame all by myself."
But if you are trying to cultivate self-respect, self-love, and self-worth, keeping people around who continuously plant the opposite in you is counterproductive.
You can't grow a plant if you keep allowing someone to trample all over it. You can't grow emotionally if you let someone continue to stomp out the work you've done.
Take time for self-reflection 
A huge part of recovery, for me, came through meditation. It was only when I learned to settle my mind and look at my behaviors and emotions through a detached, but empathetic lens that I was able to let go of beliefs that weren't true.
Take some time to look at what is going on internally. Be honest with yourself, but also be compassionate. Take some time to give yourself the comfort that no one else in your life gave you.
If you want to give meditation a try, I absolutely adore the beautiful, meditative music by
Mei-lan
.
Knowing someone who likes you for who you are, not what you do
First, having just ONE person (my husband) in my life that is able to cut through the crappy self-image that has been thrust on me has been detrimental to being able to heal. Being shown that love isn't something that is conditioned by what you contribute or by whose ego you stroke has been lifechanging.  I can't describe the absolute lifeline that my husband has been for me in the last few years. He shows the same love and respect for me whether I publish a book or not, whether I am healthy or not, whether I have a great financial contribution or not. It doesn't matter if I am achieving or simply being, he doesn't change his love/respect for me.
I don't think that it was a coincidence that it wasn't until after he came into my life that I realized how toxic some people/beliefs were and began to heal. (Guardian angels do exist…sometimes they are in the form of people 🙂 )
I realize that everyone doesn't have a person in their lives like this. I didn't for most of my life. I wish I could give you a step-by-step guide for finding someone who will cut through the crap and let you know you are worthy of love and connection even when you fail/get sick/have a set back. But a checklist to finding a someone like that doesn't exist. At the risk of sounding cavalier, I believe that the right person will come into your life at the right time.
If this is you right now, I am truly, truly sorry. My heart goes out to you. I know what it is like to be disappointed by those who should have had your back. I wish I could wave a wand and bring a supportive person into your life immediately.
Conclusion
Am I saying that I am "healed" and never feel the need to compare myself against my accomplishments to see how I measure up in the worth-something-as-human-being department? Absolutely not.
But I am learning to be kinder and more accepting of myself. I remind myself that it isn't what I achieve that makes me worthy. It is who I am. I am working to be more authentic, more loving, more giving, more forgiving, and more at peace.
Thank you all for reading this quite lengthy post. I hope that thing things I've shared inspire you and let you know that you aren't alone. You are worthy. Worthy of love and peace and fulfillment.
Until next time, keep dreaming.