If you are wondering why The Hahsna Stone is available as an Ebook, but not a paperback, wonder now more. I am about to reveal to you the many, many trials that my book's cover has had to endure. This string of evens could be its own book…an epic even.
So without further ado, I present to you….
The Cover Epic
The first attempt at a cover was from someone on fiver.com, but I wasn't entirely satisfied with the way it turned out. It is a very inexpensive place to get a cover for your book, but it shows in the quality.
After several revisions to the image, I finally bought my own image of a gemstone from IStock. It looked better with my image on the front, but it still had a less-than-stellar look to it.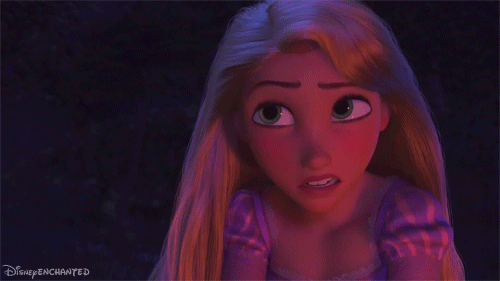 I thought I would be stuck with it because any other cover design service was way out of my budget, but then I came across someone who designed beautiful covers for a price I can afford on Instagram.
I thought I was finished with the cover difficulty, but it turned out it was just beginning.
The girl I got to design the cover did a stellar job. I couldn't have been more pleased with the way it turned out. She did the whole thing within four days, which I was thrilled with because it put me about two months ahead of schedule. And even better…there was only one change that needed to be made with her original design. I've heard of authors going back and forth for months with their cover designer, so it was a relief that I wouldn't have to do any of that.
It was a minor change about the way the claws looked–which I had anticipated might be hard to pin down immediately since they were attached to an animal that was a figment of my imagination–and she said she'd get on it right away.
Then two weeks went by with no word at all. Not even a "Hey I've been busy, but I will get to your cover soon," type of thing. It seemed strange that this one small change was taking her so long when the entire cover only took four days. So I decided to email her to see if it was giving her trouble.
No response. I even messaged her on Instagram, but days went by without a single thing. It was fine if she hadn't completed the changes yet, I just wanted to know what was going on. I hadn't paid for the service yet, so if it didn't work out, I could just find someone else to do the cover, but I wanted to know if I should wait for her to complete it or look for someone else.
A MONTH went by without a single word from her.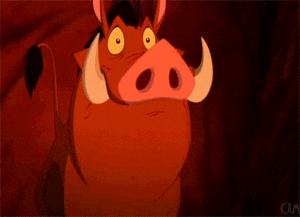 I'd placed my order for the cover on June 7th, received the first version on June 11th, and on June 12 she emailed to say she was going to make the change.
Here it was, July 2nd and with my two emails and three Instagram messages ignored, I was about to panic. The messages on Instagram hadn't even been marked as "seen" so I was a little worried about her. She seemed to have disappeared into thin air. There weren't any new post on her Instagram account or anything.
I was worried for my book as well. The days until The Hashna Stone's release were counting down and I now had just a little over a month to find someone who could create a good-quality cover within my budget, and do it in such short notice.  I knew it would be difficult to find someone who could commit to finishing the cover in a month because they have other clients and may not be able to even start on my cover for a month.
Ideally, the cover should have already been finished by now so I could do a cover reveal and market it a bit before it launches.
I went to sleep that night of the 2nd, with all these thoughts running through my head, and decided that I'd waited on the girl long enough and I just needed to find another cover artist before it was too late.
I wake up to find her email in my inbox. No joke, she FINALLY emailed me, and even had the cover finished.
I was thrilled to finally have things moving again! I paid for the cover (eBook version and paperback) and was sent…ONLY the eBook cover.
I had to email her back that I hadn't received the paperback version and had to wait another two weeks to hear from her again. She apologized and said she thought she did send the paperback cover, but it turned out she  forgot to hit "send."
I was just happy that I finally had both covers and…wait…is that a JPG?
She'd sent me a JPG when Amazon required that you use a PDF for the paperback cover.
By now I was dreading emailing her because her response time was so slow. By now it was July 22nd, exactly three days less than a month before my publication date. At this rate, she wouldn't even respond until two weeks before I released the book, which would give me very little time to do a cover reveal, market, and send a proof copy to myself to look over one more time for any mistakes.
By some miracle, she emailed me the next day with the correct version of the cover.
Well, at first glance I thought it was the correct version, but it turned out what she sent was a PSD (I've never even heard of that one).
At this point, I was internally kicking myself for not just spending the extra $300 for a professional to create the cover. It would be worth it to avoid all this hassle. I'd be willing to sacrifice the discount to have peace of mind that my cover would get to me on time and that I would be able to upload it to Amazon without any problems.
By yet another miracle, she emails me the next day and this time it is a PDF.
I am about to throw a party! I was so relieved to finally be done with the dang cover.
Things hadn't gone so smoothly, but that was all in the past and I could upload them to Amazon and then I could get to the fun stuff and do a cover reveal.
But the cover drama wasn't over. This is the lovely sight that I was greeted with when I uploaded it to Amazon.
Kicking myself yet again for going for not just spending the $300, I emailed her about the trouble I was having and had to wait a little over a week for a response.
It was now the very month of my book's publication and I had 18 days left to do all the aforementioned things that are supposed to be done before a book launches.
I won't bore you with the string of emails that followed in the next two weeks (thankfully her response time got a little better), but none of the covers she sent were sized right.
She finally sent me one that looked correct when uploaded to Amazon, but when I went to approve it (Amazon requires that you launch a previewer and look over it and hit an "approve" button before going any farther in the publishing process) I wasn't allowed to because Amazon caught an error in the sizing.
I ended up having my brother look at it. He isn't a cover designer, but an engineer, so he's really smart and knew how to resize it using some other program that wasn't Adobe (I didn't have Adobe, so I couldn't even attempt to resize the cover myself).
After playing around with it all night, he got one to work, and I could hit the magic "approve" button.
Of course, I was wary after all I'd been through with this cover, but I was hopeful that this time it would work.
I sent for a proof copy and in a few days got one, but it turned out that the sizing was still wrong because there was a thin white line at the bottom where the cover didn't quite reach.
My brother resized it again and I ordered another proof.
And never got it…
Today is three days after my publication day, and I still don't have it. All I got was an email from Amazon saying that the package was delayed.
I went ahead and hit the publish button Sunday, so it would be ready by Monday, the 19th. All I could do was hope that the cover was the way it looked on the online previewer.
Amazon doesn't let you publish your paperback immediately like it does an eBook, so it was in "review" for about 18 hours or so.
Since I never got to look over a physical copy of the book, I wasn't really surprised when I got an email from Amazon saying that there was a problem with the way the cover was sized and that it needed to be changed in order for me to publish it.
That left me no choice but to contact the cover artist, yet again, and see if she can get the cover she made to meet Amazon's requirements.
And this is where the story ends. The Hashna Stone is in "review" again with the latest resize of the cover, and I'm waiting to see if this cover drama is finally over.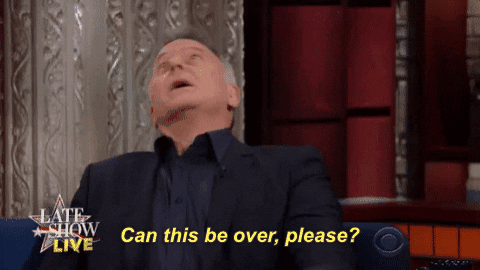 I don't mean to make it sound like I'm complaining about the girl who made the cover. She's very sweet and she did an excellent job with the cover art.  It's just disappointing to not be able to use something you paid for…especially when I asked if she could do book covers for Amazon specifically and was told, "yes."
Needless to say, I'll be forking over the standard price of a book cover next time publish a book. 🙂
***If you do what to read The Hashna Stone, and don't want to wait for the cover drama to resolve itself, you can get the Ebook!
——————————————————–
Connect with me!