We've made it to the last week of NaNoWriMo! As we enter into the final days of NaNo, you will find yourself in one of two camps. You will either be right on schedule with your word count and be thrilled to finally see the light at the end of the 50,000-word tunnel, or you will be woefully behind and not see anyway you can reach 50,000 words by the end of the month.
(Okay, there are actually three camps. Some of you overachievers have already finished NaNo, but we aren't going to talk about you because you make the rest of us look bad. 😛 )
If you are in the former camp, then congratulations! You are almost to the finish line. If you are in the latter camp, don't despair just yet. The month isn't over, and neither is your chance to write your story.
In today's post, I'll be giving tips to guide you though this last week (and those extra four days of the following week) for each camp.
First, advise to those of you who are on track.
Celebrate your success, but don't slack off
It is easy to take a look at your success and think you deserve a day off. Well, you do, and there is nothing wrong with giving yourself a break day after all your hard work. Just make sure that one rest day doesn't snowball into several, or before you know it, the whole week will get away from you.
Because there aren't many words left in comparison to when we started this goal, it is easy to think that it is smooth sailing from here. You may think, "I've written 40,000 words so far, what's another 10,000?  I can do that in two or three days. I don't need a week and a half."
It is great that you are feeling confident, but don't let that (well-deserved) confidence influence you to make poor decisions.
If you want to give yourself a day off, make sure you come right back to it the next day. You've kept your daily writing commitment so far, don't get off track now.
Use that almost-to-the-finish-line momentum, but don't burn out
You may have the opposite reaction to being so close to the NaNoWriMo finish line and be ready to charge full speed ahead. This is generally how I get as NaNo draws to a close. Being so close to finishing gives me a renewed sense of excitement and determination (similar to week one). I start thinking that I should double my writing sessions or make a new, higher daily word-count goal.
I either do this because I'm thinking how good it will feel to finish early, or because I want to be an overachiever and have more than 50,000 words by the end of November.
This never works, however. I end up maintaining my extreme, self-imposed goal for a few days, but then feel weighted down and burned out towards the end of the week.
I've learned to keep my original writing goal, but allow writing sessions to go longer if they do so naturally.
If you are so excited about writing the ending of your novel that you sit for six hours straight and pump out 8,000 words, then go for it. But don't feel like you have to up the ante to finish early or to finish more of your novel because you are writing a Sci-fi or fantasy and know it won't be finished in 50,000 words. (Yes, that last one is me 😀 ). Steady writing sessions is what got you this far, and steady writing session will carry you to the finish line.
Now, for advice to those of you who are a bit behind.
Be realistic
I could tell you that you should never give up on winning NaNo, no matter how far behind you are, but that would be cruel. I don't know how far behind you are on your word count, and it could actually be impossible to write enough words everyday to finish on time.
I'm not saying that you should give up, but definitely take a few moments to calculate how many words you have left and how many you would need to write daily to finish (actually, the NaNoWriMo website will do this for you).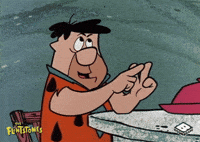 If you need to write 10,000 words a day and you realistically only have an hour to write after work, well yes, it might be time to set NaNo aside (unless you have some writing ninja skills the rest of us mortals don't have 😉 ).
If you know there is no way you can catch up at this point, skip down to You don't have to write 50,000 words in a month to be a winner.
Other wise…
Don't give up
If your words-per-day- goal is challenging but doable, than go for it! You may have to get creative in finding more time to write. You may have some long writing sessions and may have to give up doing some other things. But pushing yourself extra hard this week will be worth it, not just to win NaNo, but to finish your novel.
Think about it…you are going to have a finished NOVEL in just a little over a week! Isn't that worth making some sacrifices for? (Okay, well it isn't quite a finished novel…there's still all the drafting and editing…but let's not think about that just yet.)
Think about how amazing it will be to be able to say that you've written a novel. Anytime you began to feel overwhelmed when thinking about the sheer amount of words you have left, think about how good it will feel that you turned that story idea into a freaking, actual novel.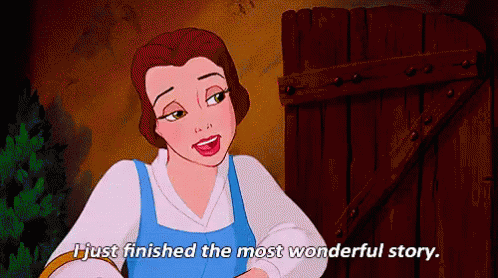 Remember not to stress about making every scene perfect. The goal of NaNo is to force you to put words on the page. Those words don't have to be perfect, they just have to be there.
Keep this quote in mind.
 "When I'm writing a first draft and reminding myself that I'm simply shoveling sand into a box so that later I can build castles." –Shannon Hale
You don't have to write 50,000 words in a month to be a winner
In the grand sceam of things, NaNo is just a month where we challenge ourselves to commit to writing everyday. It may feel life-consuming during November, but when December rolls around, life keeps moving just the way it always has.
Nothing terrible will happen if you don't write 50,000 words by the end of the month. You won't be forced to wear a badge that says "failed author" or made to delete your NaNo account. Your WIP will still be there after November.
I know it is still disappointing to fall short of a goal, especially one we are so passionate about, but remind yourself that you tried your best. Sometimes unforeseen circumstances arise that put a halt to even the most carefully-laid plans.
Think about everything that happened this month. Maybe you got sick, or had an unexpected family or work emergency. Maybe you had to take on an extra project at work or had to work more hours. Maybe your classes at school or college were more challenging than expected and you couldn't devote as much time to writing as you thought.
If something like this is the reason your are unable to complete NaNo, then don't be hard on yourself. Celebrate the fact that you worked hard on your novel in spite of the fact that you had a lot of other things going on in your life.  You are courageous for committing to working towards your dream to write a novel.
Maybe you are thinking over this month and see that there wasn't anything that prevented you from sticking to your writing commitment.
Don't feel bad about that either!
Maybe this was your first time trying NaNo and you found writing 1,677 words a day to be more challenging than you thought. You should be proud of yourself for trying something new!
Whatever the reason you are unable to complete NaNo, know that you didn't fail because you didn't reach 50,000 words. You won because you still wrote more words than you would have if you didn't try. You won because you pushed yourself to grow as a writer.
Whether you are ahead or behind, finished already or unable to complete NaNo, we all have one thing in common. We took a chance in November to dream, to believe in ourselves as writers, and to believe in our stories.
No matter our word count, we are ending November as stronger writers with a better understanding of our stories.
If you want to see if I finish NaNoWriMo or not, follow me on Instagram. I post updates in my stories. 🙂