We all love being in the throes of that mystical thing we writers call "flow." Those moments where hours slip away as we pour out our vividly imagined scenes onto paper (or computer documents).
We revel in these moments somewhat frantically, knowing that they won't last. Knowing that as beautiful as these moments are, there is another, more sinister side to the coin.
Writer's block.
It seems to come out of no where. One day you are writing happily along, the next you leave your writing session with nothing to show for your time. Or you can't even find the motivation to sit at your desk at all.
We ask ourselves the question all writers have or eventually will: How can I keep writing when my writing muse has left?
Sadly, my muse has been cruel enough to leave me as well, so I've come up with some ways to get it back.  I've also learned that there are at least three reasons why writer's block has suddenly reared its ugly head.
There is a problem that needs fixing in your story
Sometimes that feeling of not wanting to write is your subconscious trying to warn you that something isn't working in your story so you can fix it now instead of plowing through and making a mess that will be difficult to unravel later.
If this is the case, then all we have to do to get our writing muse back is to fix the thing that isn't working.
Easier said than done, huh? If you knew what wasn't working, you would have fixed it already and went on happily writing.
If you ask yourself why you don't feel like writing and you feel that something isn't working in your story, but you aren't sure what, don't panic. All you need to do is ask yourself more questions.
How do I feel about my main character? If she is boring or I just can't connect with him is the answer then go back to the character-creation drawing board and discover some things about your MC that will make them interesting and help you connect.
If your main character isn't the issue, then move on to the other characters. If they aren't the problem, then ask yourself about the plot, the dialogue, the tension (or lack of tension) in the scene you are working on.
There are so many more questions to ask yourself why you feel something is "off" with your story but can't quite put your finger on what it is. There are so many, that I could write a whole blog post on that alone (and will 🙂 ).
Chances are, there is a good reason your brain seems to have checked out and refuses to write more words. Something is niggling at it, whispering that writing more words at this point is a waste until you fix the problem.
But what if you fix the broken piece of your novel (or find nothing is broken) and you still can't find the will to write?
There is an emotional reason for your writing-related apathy. 
Early this year, I went through months of writer's block because the project I'd spent a whole year on didn't turn out as expected. Well, that's putting it nicely. It turned out to be a disaster. Were there things I could pull from the wreckage to use in creating a new and improved version of the story? Definitely. Did I learn a lot from the process even it the end result wasn't something publishable? Absolutely.
Was I enthusiastic about starting my next project with all my hard-won wisdom? Absolutely not.
Even though my logical side could see that the experience wasn't a total loss, that didn't stop my emotions from reminding me how much time was "wasted" on the project and sending a wave of doom over my next project.
If you find that your writer's block is because of some less-than-stellar work you did previously or a case of imposter syndrome (where you have crippling self doubt that you can't produce another book as good as your first), then there isn't an easy fix. At least I haven't found one (if you know of one, please share!).
But there are some steps you can take to overcome these emotions.
First, acknowledge that they are there and figure out what thought or belief they are coming from. Then, ask yourself if these thoughts or beliefs are actually true.
If you are afraid that your first novel's success was a fluke and you won't be able to writing something like that again, then ask yourself if this is absolutely true. Do you really know that you won't be able to write another great novel? Is it an absolute truth that the project you are working on will turn out a mess like your last one?
NO. (If you are wondering what the answer is 😉 )
You can't look into the future and see that this project is doomed for failure (unless you have some powers I don't know about…in which case, share them with me!). You can, however, ruin your chances at writing a beautiful new story by allowing those thoughts and emotions to control your actions.
Sure, your WIP might end up being one that you shelve at the end, but it also might be one of the best books you've written. You will never know if you don't keep writing it.
But, I get it. NOT feeling like writing is why you are here, so simply telling you to keep writing isn't that helpful. I have no magic answer for banishing these gloomy emotions, but I do have some ways to get through them.
1.Stop writing. I took a break from writing for a month. Took some time to go back to the basics and read some great books and listen to podcasts on writing. Getting some new information in your head does wonders for those pesky, negative feelings. You might learn the reason your last novel didn't turn out or learn a new technique that excites you so much, it pushes all those haunting emotions away.
If you are in the middle of NaNoWriMo and don't want to stop writing, continue to number three. Or, heck, stop writing in the middle of NaNo. Quit NaNo if you need to. It is a means to an end, a tool in your hand. Winning NaNo isn't the goal itself–finishing your story is–and if you need to take a break to do that, then do it.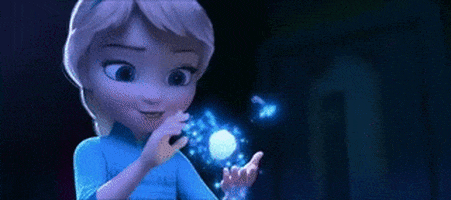 2. Write something new. Maybe you don't want to take a break from writing altogether, but your current WIP has too many feelings of guilt or trepidation attached to it for you to look at it with fresh eyes. So, take a small break and work on something else. You could do some worldbuilding or create new characters for another project, or you could write a short story. When I am needing a break from my WIP, but I don't want to start anything new and lengthy, I love to look up writing prompts on Pinterest and free write whatever comes to mind. It is a great exercise that gets your writing muscles moving again.
3. Add something new in your story to get you excited about writing it. A great way to get rid of unwanted emotions is to replace them. Brainstorm some ideas of things you can add to the scene or chapter that you are working on that makes you want to write it. The twist? This doesn't have to be something you actually want to keep. Make it something completely unexpected and wacky. The crazier, the better. Does a storm come out of no where and blow your character's ship off course? How would it change your story if the MC's best friend suddenly died? What if a complete stranger barged their way into the conversation you are writing?
Don't worry about how a sudden twist might change the plot or derails your story from the outline. You are only adding it to trick your stubborn brain into writing again. You can take whatever happens out in the next draft. Or you may like it and decide to keep it.
I added a new character in act three of my first draft of The Hashna Stone, simply because I didn't know what to write and needed some spice to keep me going because I was in the middle of NaNoWriMo. I ended keeping her, and she is one of my favorite characters in the book.
You've fallen out of infatuation with your story
What if you've given your novel a critical look over and done some soul searching and determined that it isn't a problem in the novel or some deeper emotional reason for your writer's block?
It may simply be that you are feeling the magical spark of new-story-infatuation fade away. You know the feeling I'm talking about. It's that obsession you have when you first get an idea, the bubbling excitement as you write your first chapter, the blinding adoration for your main character, and the absolute assurance that this story is going to be the one that gets you the agent of your dreams/lands you a book deal/sells a million copies.
We all go through an infatuation stage with our story. It might last a few weeks, it might last a few months, but however long it lasts it won't be for the entire duration of your novel.
If your lack of interest is because your story isn't new and shiny anymore, know that this is perfectly normal. This is the easiest of the reasons fix, because there really isn't anything to fix.
You just have to keep writing. There will be a moment in your story where you find that spark again. It may be as you write the ending or it might be in draft three when you discovers something that adds that special touch to a character's arc that you were looking for.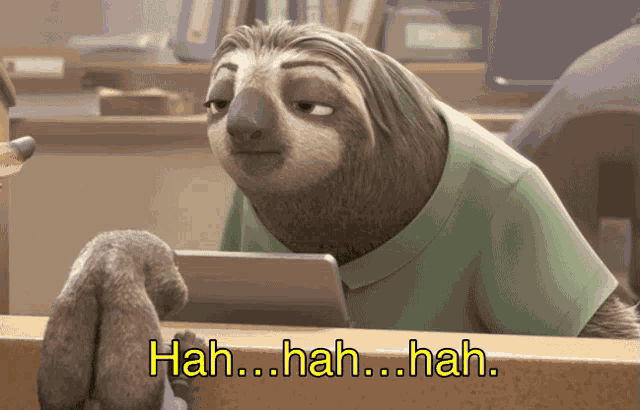 Whatever the reason for you writing apathy–a problem in the novel that needs fixing, hindering beliefs and emotions, or a fading away of new-story infatuation–know that it is temporary.
You are still a writer, even it you don't feel like writing. Your story is still a work of art, even if you don't feel it is. Writing is a process that is filled with ups and downs, mistakes and triumphs. No one writes a novel and has nothing but happy, rainbow feelings throughout the process.
Not feeling like writing is normal. Having a muse that leaves you at the most inconvenient times is normal.  Not all writing sessions are moments of "flow" and that is okay.
Figure out why you've lost the will to write, try different methods to get over that writer's block, but whatever you do, don't give up on your writing because of a season of "dryness" in your writing.
Keep learning. Keep writing. Your muse will be so impressed with your resilience, that they will have no choice but to come back.