If you want to write, you have to read. There's no getting around it. Writing without first reading is like trying to paint a watercolor without having ever seen one, or trying to compose a song without every hearing one. If you want to get a sense for the style and genre you want to write, you have to first explore it by reading.
If you're like me and the whole reason you started writing was because you loved reading, then you're probably thinking that reading isn't going to help you grow as a writer: you already do it. But I'm not just talking about any type of reading. There are two types of reading that will really boost your writing skills.
1. Read books on writing
While reading fiction is useful in learning the craft, there are just some things you aren't going to absorb subconsciously by reading fiction. You can get a sense for the kinds of things that done in a story and the kinds of things that are expected in your genre, but sometimes you need someone to just tell you.
You can see from reading a story, that the characters change from the way they were at the beginning of the story to the way that they were at the end, but you may not notice all the subtle ways they were changing in the middle of the story or the way the author artfully set the character in situations where they were forced to confront their flaws.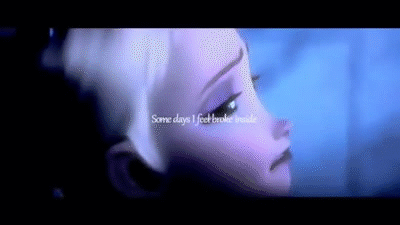 You may have a pretty good handle on the flow of dialogue from all of the fictional conversations you've read, but not know the tricks authors use to get inside their characters heads to make their dialogue authentic. You may know that a plot is needed for your novel, but be lost when coming up with one.
The list goes on and on.
Sometimes we really just need someone who's done this novel-writing-thing before to tell us how to do it.
2. Read books outside of your genre.
Remember when you were a kid and you would skip around from mysteries, to literary fiction, to comics, to manga? You didn't know what your favorite genre was, so you didn't limit yourself.
For some reason, when we get older, we stop exploring. We know what we like, so we stick to that–especially if we start writing in a certain genre. We think that we need to accumulate a vast knowledge of every book ever written in that genre so we can write the best (name of your genre).
While it is wise to know the ins and outs of the genre you're writing in, it can actually stifle you to only read in that genre. This is where we fall into the danger of using over-used tropes of that genre such as the old-man-with-a-grey-beard mentor character or the chosen-one-whom-the-prophesy-spoke-about-will-save-us-all plot.
We need to read outside of the genre we write to give us fresh ideas, to keep us from using what's already been done, and to give us new ways of looking at things. And who knows? You may decide to write in a different genre.
Do you read a lot of different genres or do you stick to the same one? I tend to read a lot of fantasy (both high and all the sub genres) because that's what I write. Yes, I'm guilty of this too. 😉 I do love a good historical fiction novel too.
Speaking of reading…my book is coming along nicely and it looks like it will be out in August! So put The Hashna Stone on your reading list because it will be available soon! 🙂
The first 20 to become patrons will get their name mentioned in the "thank you" section of my book. This is regardless of which tier you select. That means you can get your name mentioned (which is something only the highest level patrons get) for only $1. Yes, one dollar will get your name in my book!
---
---
Connect with me!