We've all felt guilty for spending our free time doing something other than writing, but what if I told you those hobbies that stole from your writing time actually helped your writing?
It may seem counter intuitive to take time to do something that isn't writing and expect it to improve your writing, but there are some really good reasons why hobbies make you a better writer.
Helps you relate to characters
If all of your characters have shelves of books and stacks of notebooks with half-finished stories in them, you have a problem.
Sure, it can be fun to give characters a love for reading or writing since it is what you are passionate about (and it's definitely not wrong to do so) but your characters won't seem real if they all enjoy the same things. People in real life have divers interests, so your character should be no different.
But how do you give your characters different interests and still make those interests seem real?
Give them an interest in one of you non-writing hobbies.
You will already know a lot on the subject, so you can pepper your knowledge into the character's thoughts or dialogue to make the character's interest authentic, and since you are passionate about that subject, it will be easier to translate that passion on the page.
And to give yourself more options, it doesn't even have to be the exact thing that you do. For example, I love to sing and took piano lessons as a young teen and wanted one of my characters to have a love for music as well, so I gave him an aptitude for the guitar.
I may not play the guitar, but I could use my memories of my first piano lessons to write his first attempt to play the guitar–all the wrong notes,  feeling awkward as you try to get your fingers in the right positions, the thrill you feel when you get a succession of chords right and excitement that you are actually playing a song. 😀
You can do this with any hobby. If you love to knit, give your character a love for crochet or sewing dresses. If you create digital art, your character could love to paint.  If you took ballet as a kid, your character could love to salsa dance or break dance.
*(I thought I'd add that there is nothing wrong with researching a hobby if you want to give your character a love for something that you've never done. It just saves time and makes it easier to write when you already know and love the hobby you give your character.)
Gives your brain a break!
Have you ever had a tune stuck in your head, but you couldn't remember the lyrics? You would sit there for minutes, thinking so hard about it, but the words just wouldn't come. Finally, you'd give up and go do something else. The moment your brain completely unfocused on trying to remember and got absorbed in something else, those lyrics would miraculous spring into your head.
The same thing happens with writing. When we come across a problem in our story or an obstacle our character is facing that we need to create a solution for, we will sit at the computer screen and agonize over it when sometimes all we need to do is step away.
Our subconscious is a brilliant thing and will come up with a solution for us as soon as we distract our thinking minds and push our problem to the back of our minds to work out.
If you hobby is something like jogging or biking, then it gets you out of your head and gets oxygen and blood flowing to your brain so you can better solve those problems.
If it is something like sketching or photography, it keeps your creativity flowing while still giving you a rest from writing.
Whether your hobby is active  or more sedentary, it gives your brain a break so even if you don't come up with an answer to your story's problems while doing whatever you are doing, you'll be refreshed and ready to think of something creative to fix it.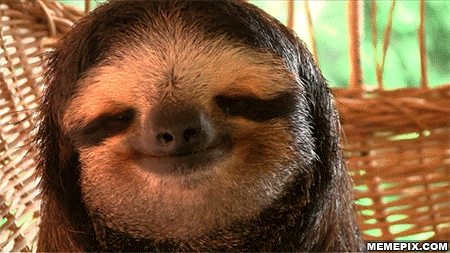 So, writers, don't feel guilty for spending some time doing other activities besides writing. You'll get some valuable incite to your characters (not to mention you'll know how to write a fight scene if your hobby happens to be something like jiu jitsu or boxing 😉 ), and make your writing time more productive because you'll avoid feelings of being "stuck."
I hope I've inspired you to start a new hobby or go back to an old one you've dropped!
I'd love to know what hobbies my fellow writers have! I enjoy singing, as I've mentioned, and I also like to paint (and am guilty of pushing it aside so I can write…I haven't picked up a paint brush in months!)
---
---
Connect with me!