So the third Thursday is supposed to be a book review, but if you saw my last post you'll know that I've been preoccupied by a few things lately.
First, I moved into a new apartment. Any of you who've moved before will know how time consuming that is.
The other thing that's kept me busy is my decision to self-publish the novel I've been working on, The Hashna Stone.
Needless to say, I haven't had time to even open a book, much less read one.
Since I don't have any new books to review, I thought I'd go back to one I read probably about a year ago that really stuck with me (and not necessarily because it was the best book I've read).
I thought I'd warn you about the length of time since I've read this book so you won't be too surprised by the rambling style this review is written in.
Hope you enjoy this last-minute post! (It's possibly one of the last book reviews I do…I'll explain later.)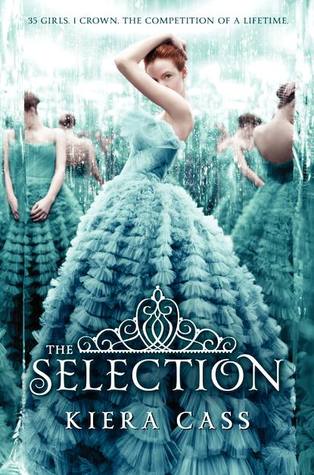 This book could have been such a good story (not to mention it has a beautiful cover!). A modern twist on Ester or Cinderella–a common girl gets the chance of a lifetime to become a princess through a competition. If she wins, she marries the prince.
I was disappointed from the opening.
First, there was the info dumping. One of the first things you learn as a writer is to never dump a bunch of information in the first chapter (or really ever). The first few pages of this book throws a bunch of random information to the reader about the main character's family. It would have been much better if they'd been introduced as the scene unfolded.
I could overlook that. Sometimes good books have bad beginnings.
But then it got worse.
The main character, America, seems to think that she's the ugliest person ever and gets upset if anyone says otherwise.
There are a few flaws about this.
One, if a person is truly beautiful enough for everyone in the entire novel to compliment her, then that person would eventually think, "You know, so many people think I'm pretty…I think it just might be true." People who have above-average looks know it. Sometimes a little too well. (We've all come across those people 😛 )
Two, even if someone didn't think they were attractive, they wouldn't mind if their boyfriend told them they were. When have you ever heard a girl be upset because their boyfriend said, "Hey beautiful?"
Never. Even if America didn't think she was very attractive or even if she wasn't very attractive, she would have appreciated the compliment. She may have blushed, busied herself with something so she wouldn't have to look at him, or stumbled over her words, unsure of what to say because she wasn't used to such compliments. But she wouldn't tell her boyfriend that his compliments got on her nerves  or try to convince him that she wasn't attractive.
It's fine to have a character think that they aren't the most attractive member of society, but it's annoying to be beat over the head the whole story with just how much this girl thinks she is ugly.
If America truly had such a low self image, this books should have been about her journey to accepting herself for who she was.
But instead it's about….What exactly is it about? I'm not sure. The main character does zero growing throughout the book, nothing seems to get solved, and by the end I was left wondering what I'd just read.
In spite of my harsh words, I'm glad I read it. The dialogue, characters, and word choice were so ridiculous that I had a good laugh every page or so.
The author had a great story idea, but could benefit from some classes in character development, dialogue, and plot.
I would recommend this book to anyone who wants to improve their writing. Reading The Selection will teach you what not to do.
Rating: one star
---
---
Connect with me!