We've made it to week two! If week one went well, your excitement and motivation is probably still high. I am still riding the high of finishing a whole week of NaNoWriMo and ready to see even more progress this week.
Having said this, I know this enthusiasm is about to take a dive as quickly as my energy when a caffeine high wears off.
Which leads me to my first tip about week two of NaNo…
Enjoy the NaNo high, but don't count on it.
Enjoy the rush while you can, but don't count on it pulling you though the month.
I don't say this to scare you. But on my first NaNo, around this time I was thinking, "This is pretty easy. I'm so motivated. NaNo is like a magic elixir giving me writing superpowers!"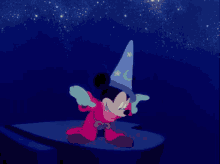 Then disaster hits….
Okay, that was a bit dramatic, but all that sparkly NaNo magic usually disappears by the end of week two or beginning of week three. If you aren't ready for it, you may wonder what went wrong. Or decide that because writing isn't as exciting as it was during week one, that something is wrong with your story.
I'm warning you now. Be prepared to have those rose-colored, NaNo glasses ripped off your face, but don't let the change in scenery make you quit.
Celebrate your progress.
When the rush of excitement leaves, keep your motivation by looking at the progress you've made. You are probably around the 11,000 to 16,000 word mark by this time (depending on when you are reading this).
That is a large chunk of your novel! You've written more words than you would have in a normal writing week/week and a half. Take a moment to congratulate yourself on your progress.
Celebrate your wins, and don't worry that it doesn't feel as new and shiny as it did in week one.
Don't delete words.
I am guilty of stopping to rework sentences and paragraphs while writing the first draft. Editing while drafting may seem like you are giving yourself a smoother draft to go over later, but if your goal is to write 1,667 words in an hour and a half, you are going to fall behind quickly if you stop to reread and rewrite every paragraph.
Rereading also leads to deleting words. Lines of dialogue that sound stiff, descriptions that are bland, or awkward sentences beg to be deleted. But every time you delete a sentence, you are shortening your word count and making it more difficult to reach your goal for that day.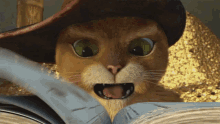 I get it. Sometimes it is unavoidable to read over the last lines. I'm not saying that you should never look back at what you wrote. Just be careful not to spend too much time trying to rework a paragraph or find the "perfect" adjective to describe your character's home-knit sweater.
If you find yourself cringing at something you wrote and your finger is hovering over the delete key, do this instead; Put a line through it.  This way it still counts towards your word count, but you don't have to worry that you won't catch it when reading over your draft later.
Remember to give yourself a break.
Chances are, you've lived, breathed, and ate NaNo for the last week. That word-count goal is the first thing on your mind when you wake up, your next scene is the thing you daydream about in traffic, and your characters are there to talk your ear off before you go to sleep.  (If it hasn't been this way for you, then I'm not sure whether to congratulate you or to tell you to step up your level of commitment. 😉 )
In the whirlwind that is the first week, you may be able to keep up a hectic pace, but most of us won't be able to keep that same level of intensity for the whole month.
Of course staying motivated, working hard, and exercising your self-discipline is important, but you don't want to burn out before the month is over.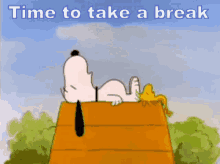 Make sure that you carve out a time during the week NOT to think about NaNo, word counts, or that one character that might as well be replaced by a plant for all the lifeless dialogue they spit out.
I like to give myself Sunday off. I write much better during the week when I have one day to recharge. To do this, I need to write more words during the week or double the words on Saturday. This way, I'm not falling behind during my break day and having to play catch up when I start back. This would defeat the purpose of a break day because I would spend it feeling guilty that I'd purposely made the decision to fall behind or worrying that I wouldn't be able to make the double word-count goal the next day.
It gives me an extra 277 words a day (or 3,334 words on Saturday), but it is worth it to me to have a guiltless break during the week.
Even if you prefer not to take a whole day off, or can't take a whole day off, carve out some time during the week to give yourself permission to give your writer's brain a rest. Take a walk, soak in a bath, or listen to an audiobook.
Giving yourself a scheduled time to take a guilt-free break makes it less likely that you will be too burned out to write one day and fall behind. It is much harder to write double the words when we perceive that we are behind or have "failed" than it is to write double the words when we see it as getting ahead or doing extra.
Now that you are ready for week two, get to writing! 😉 I'll be back next week, and we'll conquer week three together.