Today is the first day of National Novel Writing Month! I am stoked to be doing this again after taking a few years off.  I'm also a bit nervous because it feels like my first time all over again.
I took some time to think about how I completed NaNoWriMo in previous years….what worked and didn't work…what helped me get through the month. Because I don't have enough writing to do this month, I decided to write them all down and share them with you. 😉
I'll be walking you through each week of NaNo as they come, so you won't be alone in the ups and down that come with writing 50,000 words in a month.
These posts will give you an expectation of the unique challenges each week brings and the tools to overcome those challenges so you can finish your novel (or if you are a long-winded writer like me, half of your novel).
Week one is the easiest, since we are excited and motivated to start. But there are still a few things to keep in mind during this week to set yourself up for success for the rest of the month.
Set time aside to write in advance.
Thinking that you will do it "whenever you have time that day" usually means that everything else pulling for your attention is what you do instead. Having a set time will ensure that you don't get to the end of your day and realize you have a mound of words to write.
No one wants to stay up two hours past their bedtime to write (well, unless inspiration hits 🙂 ). Or even worse, go days without writing, and then have to write 10,000 words in one day to catch up.
Everyone's optimal time to write is different. You may want to get up earlier for a before-work writing session, or you may find that writing after dinner works best for you.
It is okay if this time you set aside fluctuates a bit. In my previous years of NaNo, I did the majority of my writing in the evenings, but also had my share of writing sessions before I left for work just to change things up a bit.
Don't beat yourself up if you don't reach your daily word-count goal.
This one kills me. I use to feel like I "lost" that day if I didn't write those 1,667 words, even if I did my intended writing session. The fact that I'd used all of my scheduled writing time and still didn't reach the daily goal made me feel worse. I felt that I'd "wasted" it because I would be starting the next day out at a deficit.
Don't do this! Allowing yourself to feel like you "didn't make it" that day will only make you lose momentum, and it will be harder to start writing the next day.
Instead of thinking that you somehow "failed" that day, remind yourself that you showed up and wrote for the amount of time you said promised yourself you would.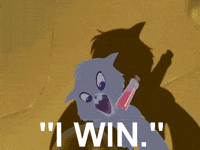 If you have a set time to write and you actually sat yourself down and got some words out during that time, then you win for that day.
I've learned that word count ebbs and flows during NaNoWriMo. One day you barely make 1,000 and others you write 3,000. Don't sweat it if you fall behind. You'll make it up another day.
Be creative in finding time to write.
During my previous NoNoWriMos, I was lucky enough to have a job that went though waves of business, and then would be completely dead, so I would always bring my laptop incase I had some spare time to work on my story.
If you don't have that luxury, you may still be able to squeeze in some writing time on you lunch break. Of course this depends on how long your break is and how long it takes to get to a nearby restaurant and get your order. You may want to bring your own lunch for this month to give you a bit of extra time.
If writing during lunch isn't an option, you can still sneak in some "writing."
For days I knew it would be too busy to bother bringing my laptop out, I could still jot some notes about what might happen in the next scene or add something to a character's backstory.
It wasn't adding to my word count, but it did save me some time when I sat down to write later. I would already have some idea how the scene would go, or I wouldn't have to stop and think why this character would react this way because of the notes I took earlier.
If your job is so demanding that you're laughing and shaking your head at the thought of even taking a few notes on your phone, don't sweat it. This is why you have you designated time to write.
Enjoy it!
The most important thing to do during NaNo is to enjoy it. Sure, you are going to have your ups and downs during the month, but overall you should have a deep satisfaction that you are making such huge progress on your WIP.
Enjoy the ride! I'll be back next week for tips on how to make week two a success. 🙂