Hey there Epic Dreamers! 
It's been a while since I've said that. I think since early November. It feels good to be back after two months of auto posting. I hope I didn't forget how to write a post. 😛

The month of November was NaNoWriMo, so I spent the month attempting to get 50000 words down. I've done this a few times before, but this time I made it harder on myself and tried to get those words out of a detailed outline and not a first draft, which is the best way to utilize NaNo. I didn't do this on purpose (who would torture themselves like that?). I had just finished my fourth draft of The Hashna Stone the day before NaNo (Bad timing right? All those words going uncounted). But I couldn't waste the opportunity to use the motivation NaNo gives to push myself, not to mention I really an addicted to NaNo and the thought of interrupting my winning streak was too much for me to bear. For every year won, a little flame decorates the year of participation. My OCDness wouldn't let year  5 go without the flame.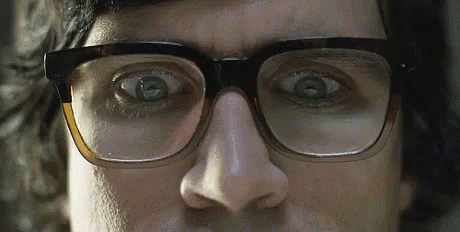 So I decided to use November to work on a detailed outline of book two of The Hashna Stone. 

The problem was that outlining starts with brainstorm, and while sometimes that includes sitting at the computer and word vomiting, it also includes a bunch of walking in circles while muttering to yourself. In the brainstorming process, there is a lot of time spent away from the computer. Needless to say, this didn't help my word count. I did write a more detailed outline than what I did for The Hashna Stone (which I think will make the actual writing of the book easier, and it allowed my to do a bunch of cool things that would be a mess if I tried to figure it out in the first draft). I also did some world building and character development that added some words to my floundering word count, but in the end I was still about 10,000 words short.

So what did I do? I cheated of course. 


I took the words from the last three chapters I rewrote in The Hashna Stone and added it to my word count. 
This seemed fair because I did think about waiting for NaNo to write those chapters since it was only a week and a half away, but I couldn't stand to hold myself back from writing. Life does that enough without me doing it to myself. So I went ahead and wrote them, naively thinking that I would still have enough words to write. 

I may not have the words, but I still put the time in. I could have blabbed on for 10,000 words about nothing, but I would have rather used that time to come up with terrible situations to put my characters in. When you spend two hours going over possibilities in your head and come away with two sentences, it's unfair to measure success by a word count. In one month, I went from having no clue what would happen in the second book to figuring out everything from beginning to end.
So yes, I borrowed 10,000 words from the week before November and didn't actually write all the words in November. But I did reach my goal for the month: to have a detailed outline. Moving forward with the story matters more than a certain number of words. Isn't that why we do NaNo in the first place?
I guess you're going to call the NaNo police on me and I'll be put in a room with no laptop, no pen and paper, and ordered to refinance from writing while serving my time. 
But I still think it was worth it, just to have those little fires all in a row.