Monday, I announced that I am publishing a book. That's a pretty heavy announcement considering I've never self published before, but I'm confident with all of you supporting me through this journey that it's going to be a blast.
What's the book about?
I'm glad you asked, because actually I don't know.
That decision is up to all you Epic Dreamers (a.k.a my wonderful readers).
If you've been around this blog for a while, you've been on a trip with some strong-willed, determined, and sometimes just silly characters to a place called Minaria, then Hashna, then back to Minaria again.
Your decisions helped return a lost gemstone to its rightful owner, restore a throne, and save two kingdoms. And helped me write a story. 😉
Yes, I'm talking about The Hashna Stone.
We've all enjoyed it so much that I've decided to bring it back. But this time even bigger and better. *cue epic music*
This time it's coming in the form of a book.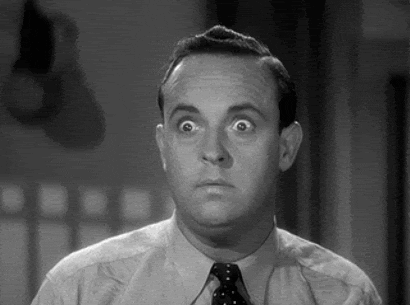 There are two ways we can do this:
I can do some rewriting on the chapters of The Hashna Stone that we already have. I'll change the end of the chapters to look more book form, since right now most of them end in a question for you to vote on (that worked great for a choose your adventure story, but that would just look silly in a book 😛 ). I'll also add some chapters and scenes to make the story fuller.
I can write a story in Samel's view point (he is the dwarf). It will start out in Hashna before Dalan and the rest come, go through the little matter of taking the stone back to the king, and then end back in Hashna. It would be a chance to explore Samel's world a bit and see what he was thinking during his little expedition in the human world.
Also, Samel's story will be a bit shorter than a The Hashna Stone. Which means it will be easier to write, so I can get it to you faster. 🙂
Just because we pick one, doesn't mean the other one is out of the question. I'd love to do both if that's what you all want.
For now we'll just decide on one to start with.
And how are we going to decide? You vote of course! (You thought you were done with these polls once The Hashna Stone was finished didn't you? 😛 )
Now that your vote is in, let's get into some unanswered questions.
Where can I get the book once it's published? I'll be using Amazon to publish the story you guys choose for me to write, so you'll be able to get a copy without leaving you comfy chair and laptop.
Is this a for sure thing? You're not getting our hopes up to let them shatter like a glass vase in the hands of a two-year-old are you?
Actually, your hopes are in your own hands (I hope you aren't a two-year-old). Getting a book out there can get expensive. It's a good $200 dollars for a book cover and editing service. And as much as I wish I could close my eyes and wish the money for these things into existence, I can't (believe me, I've tried).
Fortunately, we don't have to rely on my wishing skills to get this book out there. There is this great site, Patreon, that allows communities to get together and make awesome things happen. Including making a book.
All we need are a couple of patrons willing to donate to make this idea into a reality.
I like to keep things cheap whenever possible and I love getting deals, so I'm not going to need $200 to get this book published. I will thrift shop this book into existence if I have to!
All we need is $75 to make this thing happen.
Yep, that's it. No hidden fees. 😉
And if for some reason we don't make our goal (which of course won't happen) and I'm not able to publish the book, then you won't even be charged for the amount you pledged. The great thing about Patreon is, it won't charge you until I actually present the product (book).
There are a few hundred of you Epic Dreamers, so if even less than half of you threw in a dollar, we'd reach our goal in no time.
So, the short answer to that question, "Is this a for sure thing?" is it will be once our $75 dollar goal is met. I don't want to promise something I can't deliver, and right now I could take care of the writing part, but not the cover/editing part.
And it would be pretty lame to give you guys a book without a cover and a pages filled with massive amounts of mistakes. I won't do that to you. 🙂
Your generosity won't be unrewarded. Depending on what level of support you choose, you will get your name mentioned on my blog or listed in the book. (Learn how you can get your name in the book)
Yes, you get to be famous with me!
If you can't become my patron…I will hunt you down and make you.
Not really. 🙂
I completely get if it isn't something you can do right now. You have to eat right? I can't have you hunting me down because I took the food out of your mouth to create a book.
There's another way you can help me out if financial support isn't an option. Tell people. Tweet it, post it, pin it. Do it however you want. Just get the word out about our book and maybe I won't hunt you down. 🙂
You don't have to decide now. Check out my Patreon page and let me know what you think of it!
Before I end the post, I'd like to send out a huge thank you to Jes2G for being my very first patron! You're the best!
I'm only $10 away from reaching my next goal!
This little blue bird will take you to my Twitter page where it will continuously feed you random lines about writing, blogging, and the world inside my head.